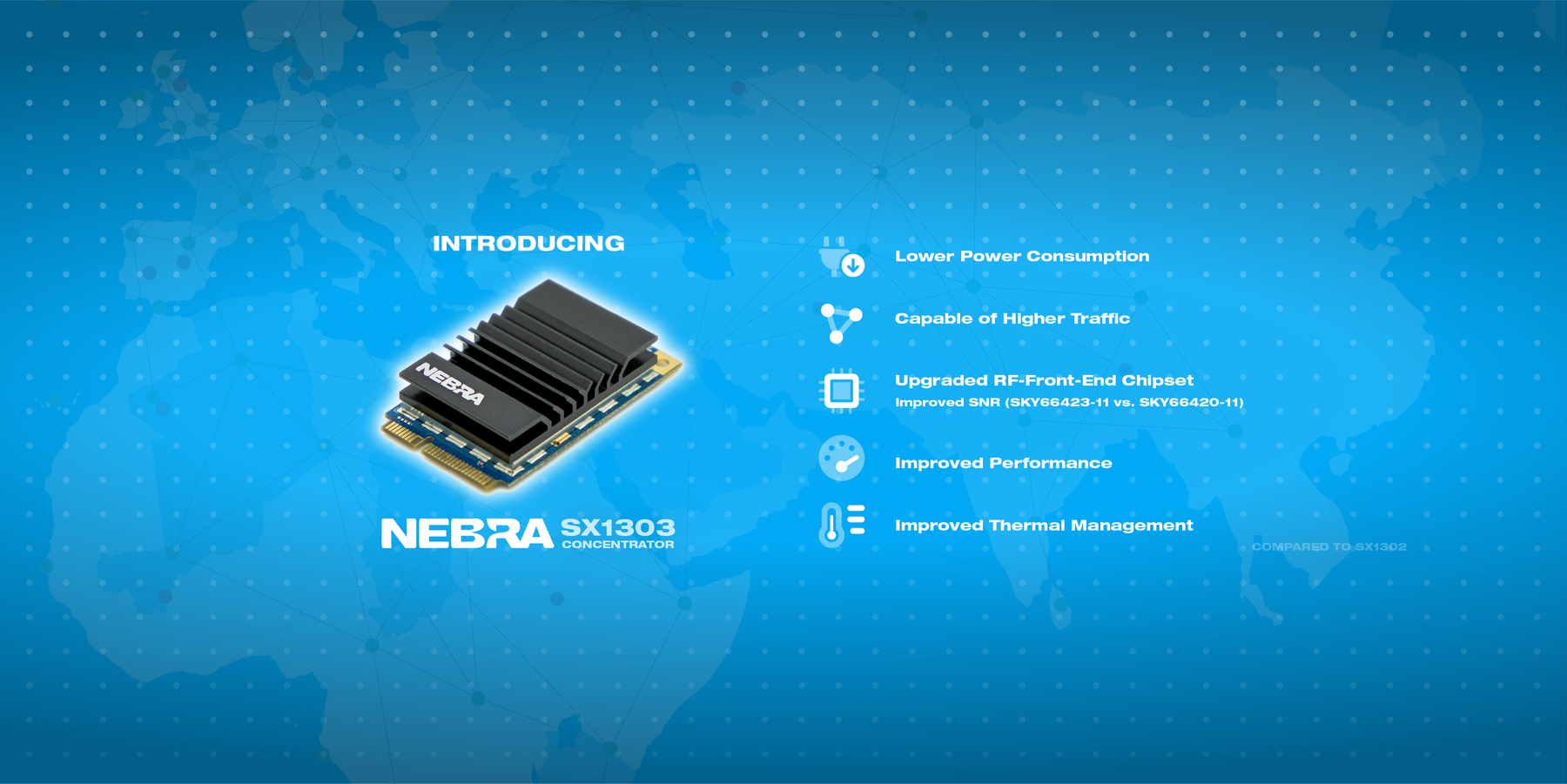 6,000 miners shipping, Nebra dashboard update, and the new Nebra SX1303 Concentrator
Hey folks,
Following on from our last update, we're now shipping out thousands of miners. 6,000 ROCK Pi miners arrived with our third party logistics provider (Floship), and they've begun packing and shipping them. 
Over the next few weeks you will see an uptick in the number of on-chain miners that we've added to the network as the miners arrive with customers. 
In case you're one of our customers receiving a unit soon, we recommend taking a look at our quick start guide and if you are having any issues with your unit first take a look at our troubleshooting page. If you are still facing issues after that, please create a support ticket and our dedicated tech support team will be very happy to assist.
If you follow us on Twitter you'll be able to follow along with frequent updates of our production status and shipping progress... 
Lots more production ongoing at the factory of our new ROCK Pi based miners every day and 5k+ miners shipping out in the next few days to Nebra direct customers from our logistics partner Floship. Thanks as always for your continued patience 🙏 pic.twitter.com/pM5CSviZR6

— Nebra (@NebraLtd) April 21, 2022
Nebra Dashboard update
This week we're announcing that our Dashboard is switching over to a paid platform. When you sign up you'll receive a 15 day free trial. 
You can view the paid packages here. There will still be a free version that allows all customers to receive software updates and access to a local diagnostics page. The paid version will include features such as:
Private API
Remote restart
Hardware diagnostics
Premium firmware
Prioritised support
HNT reward splitting (coming soon)
And more features coming soon
The new Nebra SX1303 LoRa Concentrator
We're super excited to announce the launch of the Nebra SX1303 LoRa Concentrator which is an upgrade compared to the SX1301 & SX1302 concentrators on the market. As you can see, this concentrator boasts several advantages:
Lower power consumption
Capable of higher traffic
Upgraded RF-Front-End chipset

Improved SNR (SKY66423-11 vs SKY66420-11)

Improved performance
Improved thermal management
Not only can it be used in Helium Miners, but also in other LoRa Gateways. 
The LoRa concentrator can potentially increase earnings, but please note that earnings depend on many factors such as the location of the hotspot, antenna, deployment height, etc. 
We will have stock arriving within the next couple of weeks; however you can sign up for stock notifications on the product page. You can also view the datasheet here. 
If you are interested in volume pricing then please get in touch with us at sales@nebra.com. 
Drop in replacement for other miners
The neat thing about our SX1303 LoRa Concentrator is that it's a drop-in replacement for a number of current miners with support for more coming soon. This gives you the ability to upgrade your current miner (without buying a new one) to include the latest LoRa technology :-)
RAK
Finestra
Sensecap
Pisces
Linxdot (coming soon)
Controllino (coming soon)
Pycom (coming soon)
Nebra firmware update support for other miner brands
Earlier in the month we announced that we're now supporting a number of Helium miners with our firmware. 
These miners will get the features our our Nebra Miners receive such as instant sync functionality, local diagnostics webpage, and more.
Here at Nebra our background is in open source communities, and we love open source hardware and software. As the only current hotspot manufacturer with an open source hardware and software stack (check out our GitHub repos here) we are proud to support the Helium Network and community with the tools to build their applications. 
Continuing in that same vein, today we are pleased to announce that using balenaHub we are now able to offer device firmware update support for a variety of hotspot types including instant sync functionality, local diagnostics webpage, and more in the near future.
To start with, the devices we support are all using Raspberry Pi based hardware. But in future we will be working with Balena to add additional device chipset support as well enabling us to add other hotspots to the mix.
All you need to do to use our firmware is visit one of the pages linked below, download the software image, and then use balenaEtcher to program it to your microSD card. Or you can purchase a preloaded microSD card here.
Insert the SD card into the device, power it up, and you will then be able to take advantage of all of the features.
Lastly, if you are a hotspot vendor (existing or new) and you would like to contribute to our efforts or use our firmware, we would gladly accept contributions. Have a look at our guide for adding new hotspots and feel free to reach out if you need any support via our support desk.