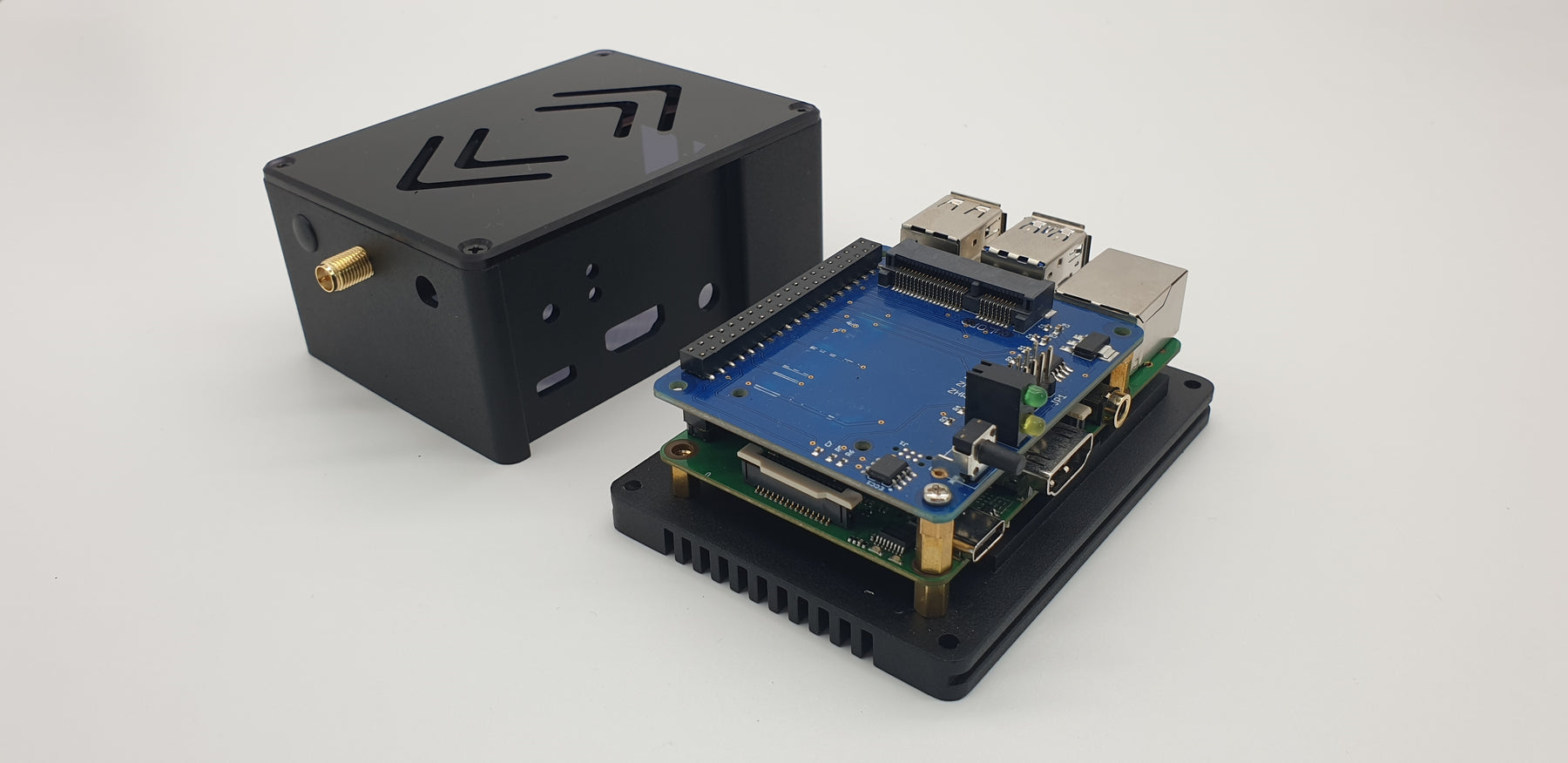 Nebra Miners - Shipping/Production Update - 18th November 2021
Hey folks,
It's been a busy month here at Nebra. Just since the last update, we've added another 10 members to our team across all functions. All of our focus has been on hardware, software and manufacturing/supply chain. Please read on to find out more.
NB: We have copied a lot of the getting started info in this week's update and added it to the bottom of this post as we know many people are receiving their hotspots now.
Shipping / Production Update
As mentioned in a previous update, we're focussing a lot on ramping up our manufacturing plans for the remainder of this year & into 2022. We have over a million Semtech chips (the chip used in the LoRa Concentrator) on order between now and the end of 2022, with regular drops scheduled between now and then.

We manufactured just over 11,000 indoor & outdoor miners units last month - lower than we anticipated. Similar to what we mentioned in our previous update, we had another issue with our testing and programming rigs which increased the production time. Our team fixed this & we're back up and running. We'll post another update stating how many we've produced and shipped for this month by the end of November.

This week, we have several shipments to our distributors, including Distrelec, Parley Labs, Sparkfun, and others. Once units arrive with them, you will receive shipping notifications.

Next week we're planning to manufacture more indoor miners and roughly 6,000 outdoor miners. We'll have an update ready next week stating how production went.

We have currently shipped ~45k miners and have ~20k live on the blockchain.

Updates to our Indoor and Outdoor Miners
Due to supply constraints surrounding the Raspberry Pi mini-computer (read more here), we've made significant changes to our Indoor Miner and Outdoor Miners and consequently have moved made the difficult decision to move away from the Raspberry Pi. We're huge fans of the Raspberry Pi; however, due to the global chip shortage, it will be challenging to receive Raspberry Pis in the quantities we require in 2022 to hit the targets we're aiming for. As well as this, our suppliers of Raspberry Pis have missed several proposed shipment timelines and in some cases have said they are unable to give us any dates of when we could get them or cancelled the orders entirely.

For some time, shipments to you will overlap between the current miner and this new indoor version before finally transitioning entirely to this new version. The new design uses a more powerful chipset than our current indoor miner, and is also a smaller form factor, however they will work identically from an end user perspective. Overall, it's an improved product that will eventually sell for a little bit more due to the extra costs in manufacture and rising component prices due to shortages - however for all existing pre-orders we will of course honour the existing price point that you paid. Critically though, we will have a significantly better stock of the main components allowing us to manufacture orders of magnitude more quickly than we have been able to this year. We'll be soon sharing a full breakdown of the new miner design.

As for now, here are some photos of it:
Dashboard Software - Reward splitting feature
One of the latest features we are working on for the Nebra Dashboard that we will be releasing in the coming weeks is the ability to do reward splitting for miners. This option is entirely customisable, allowing you to split the rewards between multiple parties at whatever percentage you desire.

This is perfect for running a fleet of miners and managing a profit share with hotspot hosts. See below for a few pictures. You'll be able to download reports via a CSV file, assign miners to certain reward pools and more. While you won't be able to send HNT automatically to hosts, you will be able to generate a report of how much you owe each host. Similar to the central area of the dashboard, you'll be able to organise and sort your miners by tags in the Pools section.

We're planning to implement a few more features before rolling this out, and we'll keep everyone posted via our blog updates.
You can read more via our dashboard guide, and we recommend checking it frequently as we continue to add more features.

The Nebra Dashboard is currently a free service, but in time it will transition to a paid platform (bear in mind, this is an optional extra service, and there is also the local diagnostics page that comes with your miner by default also).
Jobs
We're continuing to grow & expand our team. If you see a role that suits you, please apply on one of the links above :) If you can't see your ideal position, then feel free to reach out. We can explore and see if there's a role for you within our growing team.
Getting started
We want to remind you of the guides, tutorials and information we have to help you get started with your Nebra Hotspot and the Helium Network in general.

You can find our Nebra Helium Guides website at https://helium.nebra.com/, and below you can see some of the most valuable guides to help you get started:
We highly recommend you read as much of this content as possible, as it will help you get started and understand the network mechanics of Helium and the Nebra Hotspot Miners.

If there is any content or information that you think is missing or need any other assistance, please reach out to us via email at support@nebra.com, and we will be more than happy to help.