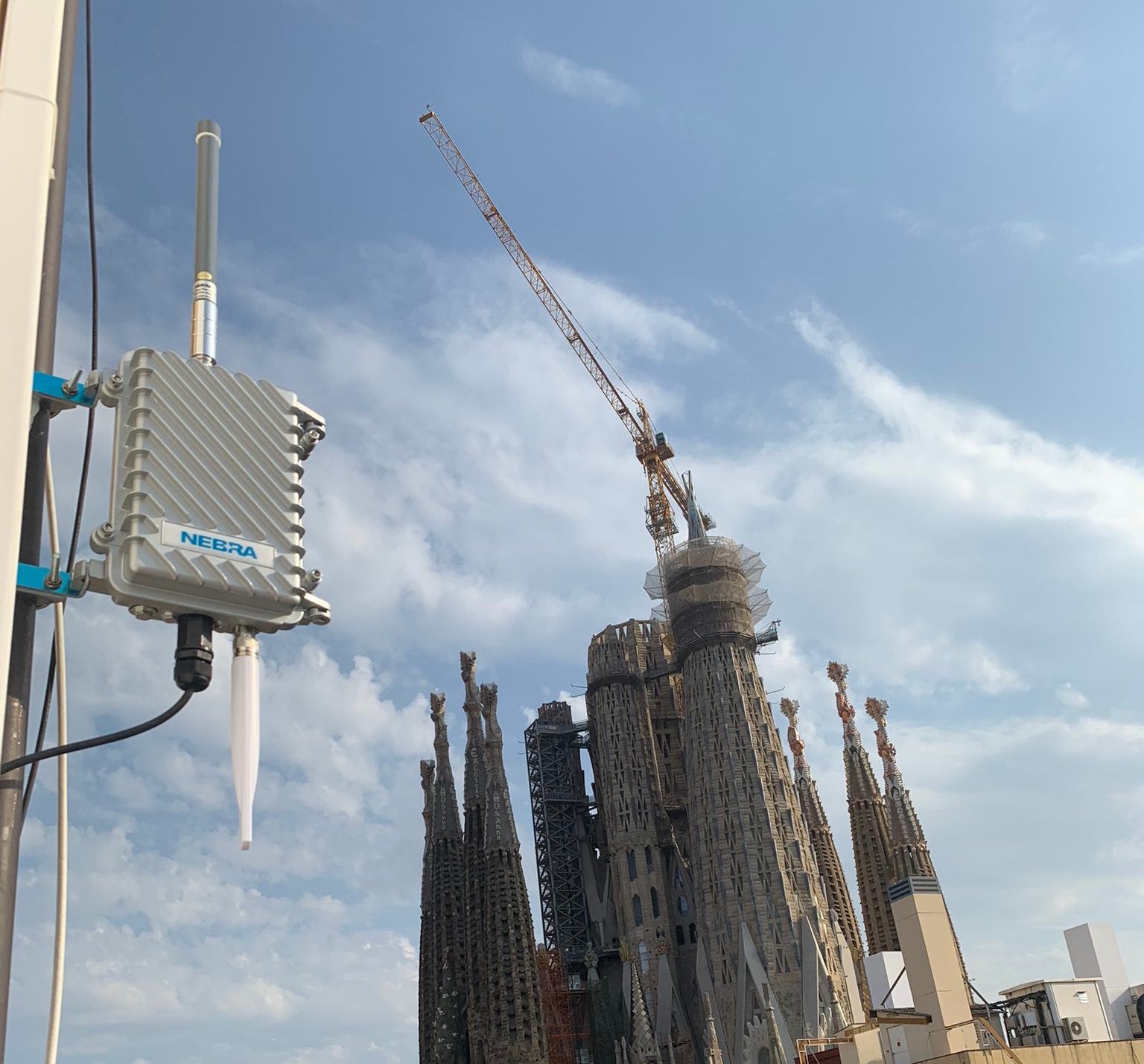 4th October Shipping / Production Update, Instant Sync and more!
Hi folks,
The last week of September we had a good week of production, albeit a bit slower than planned. More info on that, and more, below!
NB: We have copied a lot of the getting started info in this week's update from the previous update as we know lots of people are receiving their hotspots at the moment, so please skip over that bit if it is not relevant to you :-) 
Shipping / Production Update
In the last week of September, we had a pretty good week of production, with another 5k units coming off the line. This brings our total production quantity for September to ~25k units and our overall total production to ~35k total.
If you have been reading our previous updates, you will know that this is 5k units short of our planned production quantity for September of 30k miners. This is predominantly due to the issues we had with our test and programming rigs that we have mentioned previously. We have put a lot of resources into further refining and improving these this last week and identified some other areas of improvement (in particular, a race condition was present on first boot for testing that was slowing things down). All of these things will allow us to continue improving our production capacities as we go forward.
In terms of batches, this means that batch 3 is nearly completed shipping with batch 4 about to commence - again this is a little behind schedule compared to what we had planned at the beginning of September (due to the issues mentioned above). Bear in mind that this is shipping from the factory so if you ordered from a distributor it might take a little longer - as the units need to get to them first.
As mentioned last week, if you have a batch 1 or 2 order that still has not arrived then it is likely there is an issue with the address or similar so please reach out to us at support@nebra.com so we can investigate.
In October, we expect to have a similar quantity of production completed (20k to 30k units). We will of course keep you posted on further weekly production quantities and what is shipping out when in the coming weeks.
"Instant Sync" - OTA Update 2021.09.27.2
Towards the end of last week we pushed an update which introduces our "instant sync" functionality. This is a Nebra only firmware update.
This moves snapshots to our own snapshot server and increases the blessed block in the config every 240 blocks / 4 hours which will significantly speed up syncing for hotspots that are far behind the chain, or those coming online for the first time or after an extended period of being offline.
Additionally - if your hotspot sync falls behind the chain by more than 240 blocks / 4 hours of sync time - you can "force" the instant sync functionality through the Nebra Dashboard at https://dashboard.nebra.com by using the "Restart" or "Reboot" button on the individual device page. In the future, we will be adding a watchdog feature that will automatically do this for you if it gets behind by more than 240 blocks without any manual intervention :-)
Most of you will already have this update already. But if not (for example with newly received hotspots), leave your unit plugged in and connected to Ethernet (preferable) or WiFi and it will automatically pull down the latest firmware update.
For miners that are already fully synced / beyond the block height of the latest snapshot the update will have no effect other than bumping the firmware version number to 2021.09.27.2
For other manufacturers / DIY owners that wish to introduce an "instant sync" feature - you are more than welcome to use our snapshots for this purpose free of charge. We will publish some documentation on this shortly, but basically we have:
The config and snapshot files are all cached by Cloudflare so have high availability worldwide :-)
Getting started
Since thousands of miners are being delivered as we speak, we thought it would be useful to remind you all of the wealth of guides, tutorials and information we have to help you get started with your Nebra Hotspot and the Helium Network in general.
You can find our Nebra Helium Guides website at https://helium.nebra.com/ and below you can see some of the most useful guides to help you get started:
There are also plenty of other sections in the documentation with FAQs, troubleshooting information and more. We highly recommend you read as much of this content as possible as it will help you to get started and to understand the network mechanics of Helium and the Nebra Hotspot Miners.
If there is any content or information that you think is missing, or you need any other assistance, please reach out to us via email at support@nebra.com and we will be more than happy to help.
Dashboard
As part of our software offering for owners of Nebra Helium Hotspot Miners, we have created a management dashboard which allows you to track details about your miners as well as to control them (shutdown / reboot) remotely. Take a look at the dashboard and sign up (you can use your email or Google / GitHub login to sign up) at https://dashboard.nebra.com/ 
Below are a couple of screenshots of various views from the dashboard:
Main dashboard page
Individual device page
You can read all about the features on our dashboard guide but do keep checking back regularly as we will be adding plenty more features as time goes on.
Currently this is a free service, but in time it will transition to a paid platform (bear in mind, this is an optional extra service and there is also the local diagnostics page that comes with your miner by default also). However up to batch 5 there is an included free period of use with your miner as we explained at the time of purchase.
Careers 
We are still hiring for a number of current roles:
If you see a role that suits you, please apply on one of the links above :) If you can't see your ideal role then feel free to reach out. We can explore if there's a role for you within our growing team.
Social media
Want to stay connected and keep up to date with the latest Nebra updates? Please join us on the following social networks where we post more regular updates on shipping and production:
You can also sign up to our email newsletter at the bottom of the page on our website.
If you have received your hotspot, we always love to see pictures (like the one in the header) of the installation on top of your house, in your windowsill, with your cat sitting on top of it or wherever else you have installed your hotspots! Post them on social media and tag us so we can share with the team :-)
Just conect my new @NebraLtd outdoor miner 🥳🥳 pic.twitter.com/XQgDUITLaZ

— mariano salles (@freexteer) September 25, 2021
Just another day at the office, installing @NebraLtd hotspots and expanding @Helium #ThePeoplesNetwork. 🤩 #LongFi #IoT #LoRaWAN pic.twitter.com/quDXEhlEmM

— Relay (@relaydevice) October 1, 2021
Last but not least, we also have a couple of new videos we just posted on our YouTube channel. The first one is a general overview of Nebra hotspots and the Helium Network:
And the second one talks about indoor and outdoor placement considerations for your miners:
These videos were created for us by the lovely folks at OBR Studios who are active in the Helium and more general cryptocurrency spaces and we hope to be producing more content with them in the future to help people get started and understand the network. Subscribe to our YouTube channel to get notified automatically of any new content.
Support
In the past few months we have grown our customer and tech support teams significantly to respond quicker to your queries. If you have a customer support issue then please email support@nebra.com instead of opening a GitHub Issue. We request that you only open GitHub Issues for any software related bugs or feature requests rather than general support queries
Tech support, modifications and warranty
It has come to our attention that some customers have been recommending other customers to make hardware and/or software modifications to their devices, with no input from our tech support team.
Please be aware that you do this at your own risk and any modifications to the hardware or software of your device (unless they are advised by our team directly over a support ticket) will invalidate your warranty and potentially mean we are unable to provide technical support.
If you think you have an issue with your device, please reach out to us via the support email in the section above.
Thanks, as always,
The Nebra Team