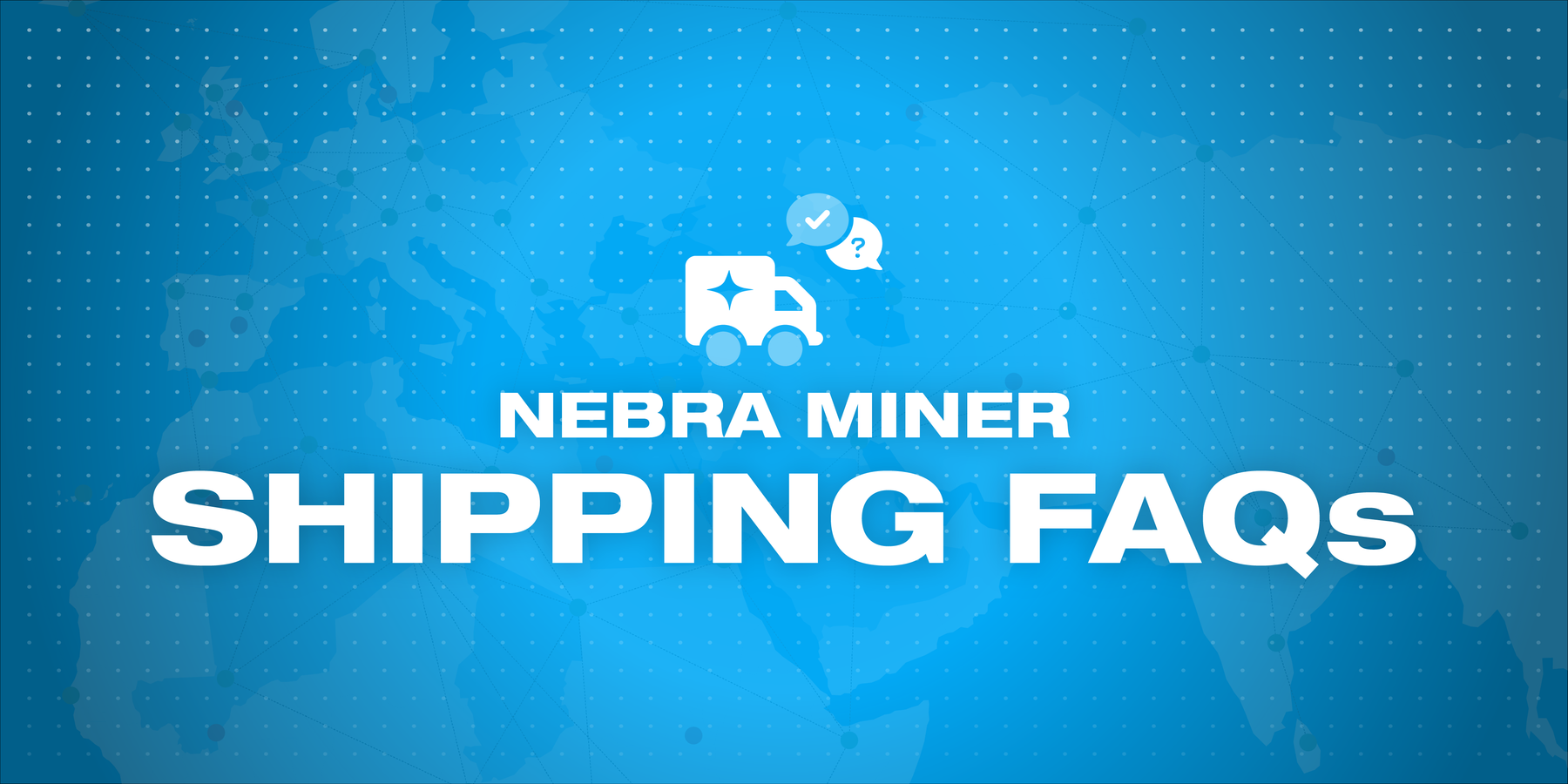 Nebra Miner - Production Update and Shipping FAQs
Hi folks,
Great news - shipping of Nebra ROCK Pi hotspots is well underway and you should start seeing these work their way out into the hands of pre-order customers imminently, and subsequently a large uptick in miners coming on-chain 🚀
We want to thank all our valued pre-order customers for their patience while we have faced unprecedented manufacturing challenges caused by the global semi-conductor shortage.
We know this has been very tough for everyone who is passionate about building the People's Network and we want to personally apologise to every single customer affected. That's why we have answered your questions to help you understand a bit more about what has happened over the past 12 months.
We are shipping hotspots to both Nebra customers and distributors with backorders as fast as we can. Weight restrictions imposed by freight forwarders continue to limit shipments from our factory in China but we are doing everything we can to clear the backlog including using multiple carriers and freight forwarders to ease this.
We can't wait to see your miners being deployed! Thanks so much to everyone who has stuck with us.
The Nebra team
Nebra Miner Shipping FAQs
Why hasn't Nebra met estimated delivery dates in 2021?
We know you don't want excuses - you want your miner. But we want to be transparent. The global semiconductor shortage has severely impacted our supply chain. Like many other producers, our ability to manufacture has been severely limited by sudden constraints on component availability. This has created huge challenges for businesses across the world - crippling car manufacturers, consumer tech manufacturers and hotspot manufacturers alike. We deeply regret that this has impacted our customers.
What have you done to get me my miner?
We have now shipped 60,000 miners with more than 32,737 now on the blockchain (this should start to rise considerably over the coming weeks). When we were struggling to source enough components (mostly, the Raspberry Pi 3 Compute Module) to fulfil batch 4 and 5 pre-orders due to cancellations and delivery date push-backs from our suppliers, we took the difficult decision to re-design our miner using upgraded components to ensure a more secure supply chain. The Nebra ROCK Pi miner has been CE and FCC certified and has DeWi MOC approval. Outstanding pre-order customers will receive an upgraded ROCK Pi unit, which retails at nearly double the price of the original miner, at no extra cost.
How is a Nebra Rock Pi miner different to the original Nebra miner?
Nebra ROCK Pi miners use upgraded components and have many improved features, including:
A more powerful single board computer - the ROCK Pi 4B
Robust in-built eMMC storage to prevent extra costs from SD card burnout
High-quality SAW filters on our LoRa Concentrators. These filter out unwanted noise from the radio signal and reduce interference, which affects beaconing, witnesses, and potentially Helium mining rewards
I still don't have my miner - when will it arrive?
We are shipping our upgraded ROCK Pi miners as fast as we can get them off the production line. We aim to fulfill all outstanding pre-orders this Spring, with new stock becoming available very soon. Shipping updates are posted on our website https://www.nebra.com/blogs/news
Will I get compensation?
As a token of our gratitude, every Nebra customer impacted by delays (i.e. batches 1 to 5) will receive a unique discount code. More on this soon!
What if I ordered a Nebra miner with Parley Labs?
Unfortunately, one of our US distributors Parley Labs decided they were unable to accept our upgraded ROCK Pi units in place of our original miners to fulfill their batch 4 and 5 pre-orders. As such, we understand they announced last year they would refund all relevant customers.
In light of this, we are offering all Parley Labs batch 4 and 5 customers the option to purchase an upgraded ROCK Pi miner with us directly at our original purchase price. These will be fulfilled alongside Nebra's batch 4 and 5 customers this Spring. Once customers have received their refund from Parley, they can place their order directly with us by filling out this form https://docs.google.com/forms/d/e/1FAIpQLSciJfJulmQ-8j0Sht8AJGI7BqgJvonUoZFwv5MWrY-LfKwU3g/viewform
I need help with my miner - who can I ask?
Please check our easy-to-follow guides to take you through every step of setting up your miner:
Original indoor - https://helium.nebra.com/indoor-hotspot/quick-start
Original outdoor - https://helium.nebra.com/outdoor-hotspot/quick-start
ROCK Pi indoor - https://helium.nebra.com/indoor-rockpi-hotspot/quick-start
We have a technical team ready to help if you need tailored support. Please email support@nebra.com
I have emailed the support team. When will I hear back?
We have tech support agents covering time zones worldwide, and our team is continually growing. But while we clear the pre-order backlog we are receiving a huge volume of queries, so if you've contacted support@nebra.com please be patient - we will get back to you!
NB. If we respond to your ticket and you do not reply within seven days, your ticket will automatically close. However if you respond again it will reopen under the same ticket number. Please do not open another ticket.
I would like to order a miner. When will you reopen sales?
We have secured a pipeline to manufacture many tens of thousands of Nebra ROCK Pi miners throughout 2022. Right now we are putting all our energy into fulfilling outstanding pre-orders, but we will let you know when we are ready to relaunch sales.