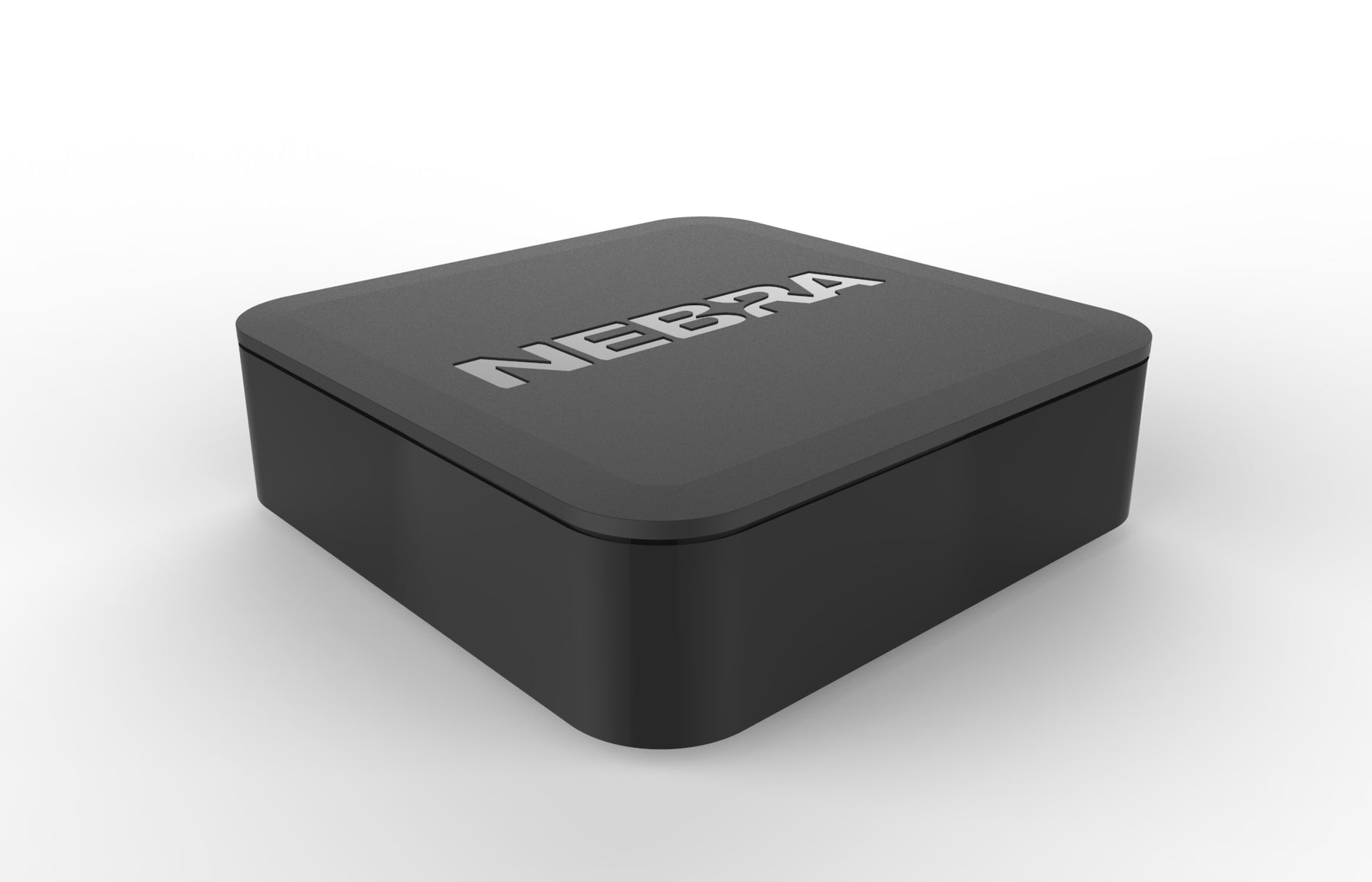 Nebra Hotspot Miners Production and Shipping Mega Update!
If you are reading this production update you probably already know that back on the 26th January 2021, alongside the team from Helium, we launched our Nebra HNT Hotspot Miners for the Helium Network.
It has been 7 weeks since that launch, but due to the huge amount of demand for these products it has gone extremely quickly and been very busy for our entire team (and I think we have been keeping the Helium team pretty busy too!).
In any case, we wanted to provide a bunch of information and updates for you about our production and shipping process to give you a behind the scenes look at just what it takes to make a product like this. And of course, our first batch of miners is due to ship in March - and we are already past the halfway point in March - so we want to provide an update on shipping that many of you have been eagerly awaiting.
So let's get started...
Helium in numbers
First things first, we thought you might be interested to know some stats from the last few weeks since we launched the Nebra hotspot miners...
~26,000 Nebra hotspots sold since launch (7 weeks)
$25k+ in donations provided to the DeWi Alliance (over and above our membership fees)
over 25,000 trees planted in our Pi Supply forest at Ecologi to offset our carbon footprint and go climate positive
75,000 LoRa concentrator modules on order to be delivered to us between now and July and even more beyond that
$1million+ value of HNT that we will need to burn to data credits to onboard all of these gateways!
80+ orders so far taken using $HNT as the payment method
I don't know about you, but all of this makes everyone on our team very excited. Not just because we love to see our products being rolled out around the globe, but also because it really shows just how powerful and useful the Helium Network is shaping up to be. Getting to this point has taken a lot of hard work from both our team and the Helium team, our distributors, manufacturers, the community and a bunch of others - so thanks a bunch to anyone that has helped us along the way! What a great ecosystem to be a part of!
Production progress
We started the sourcing and manufacturing process for the miners back in November, and since launching we have been ramping this up considerably as the demand we are seeing for these products is incredible and unrelenting. An amazingly positive sign for the future of the Helium Network.
Below you can see a selection of photos of the manufacturing process that has been underway:

Lots of power supplies being tested!

Power supplies in pick and place machine

Panels of Microchip ATECC security chips coming off the production line 

First indoor Nebra Hotspot PCBs coming off the production line

First outdoor Nebra Hotspot PCBs coming off the production line

Nebra Compute Module Daughterboard PCBAs

Concentrator heatsink design

First CNC milled heatsink (the final ones will be black)

Lots of outdoor cases coming off the production line
We have been asking all of our manufacturing partners to take as many pictures and videos of the process as possible, but they have been a bit slow on getting them to us. As soon as we have more to share we will do both in our blog and email updates and also on Twitter and other social media. So make sure to follow us and subscribe to our newsletter so you don't miss the updates! 
It probably goes without saying, but our aim in the near future is to have these units in stock and shipping as soon as possible after you place your order...with fast delivery times. Due to the supply constraints in the market at the moment, this will be a difficult challenge especially due to the high demand. This is a nice problem to have, sure, but a problem that needs solving nonetheless.
On that note, and to try and alleviate some of these issues, we are building in much larger production capacity from the end of Q2 (June) and onwards so that we can meet the needs of the community going forward:
Indoor case has been redesigned from the ground up with DFA (design for assembly) principles in mind, to speed up manufacturing (see pictures below)
We have placed pipeline orders for 75k LoRa concentrators (the main radio component of the products) between now and July
We are building in capacity for a minimum of 20k units a month of production from July onwards, however we can scale this up or down if necessary
We are working with a variety of third party logistics providers to optimise how we get these units from our factories producing them to your doors, wherever you are in the world
We are working with our suppliers and partners to build in a solid production pipeline through the end of the year and beyond to ensure we can keep up with demand as much as possible
We are working towards spinning up production with two other contract manufacturing partners - one in Shenzhen and one in the UK - to give us extra capacity going forward
We are hiring more people for our team to help with production, sourcing and supply chain planning

Top front of new case design


Bottom rear of new case design

Case mould tool being milled on a CNC machine

Base portion of case mould partially finished

Rear "slider" part of mould with Ethernet and antenna ports
Shipping schedule
As you will probably have seen in big red writing on the pre-order product pages, we are currently shipping in "batches" of stock based on our production schedule and how quickly we can manufacture and source the necessary components. The product has a lot of parts both electronic and mechanical and unfortunately the electronics market is in a mess at the moment and component lead times are all over the place and changing every day! To say it is a challenging environment would be an understatement. The original shipping schedule communicated on the product page is copied below:
Batch 1 (orders prior to 23.59 UTC on the 9th Feb 2021)
- Indoor (shipping in March)
- Outdoor (shipping in April)
Batch 2 (orders from 9th Feb 2021 to 23.59 UTC on the 28th Feb 2021 )
- Indoor (shipping in April)
- Outdoor (shipping in May)

Batch 3 (orders after 23.59 on the 28th Feb 2021)
- Indoor (shipping in May)
- Outdoor (shipping in June)
We were originally due to have the final components all in our contract manufacturers facility to begin assembly on the 15th March, however we received an update from our case manufacturer on Monday that their manufacturing process was delayed by two weeks (unfortunately, on first bulk batches there can often be some unexpected delays) so we are now not expecting to have the first batch of cases for the indoor miners with us until around the 30th March. What this means, is that we are going to have to push the shipping of the first batch of indoor miners back by approximately 2 weeks. We have all of the other parts ready to go, but until we have the cases we are somewhat blocked. However we are doing everything we can to prepare for this and make sure we can turn around the final assembly as quickly as possible once we have the cases in hand.
We did try to be conservative and realistic with the dates so that we could ship on time, as we know the Helium community is hurting somewhat from lots of issues with sourcing hardware. However, it was still a tight timeline for us to hit due to the current sourcing environment in the electronics space. You can rest assured that we are doing everything we can to bring these to your door quicker, and we will keep posting any news - good or bad - as it comes in to us.
Currently, the remaining batches are still on track for shipping based on the original timeline, but note that we are still shipping on a first come first served basis - so if your order is in batch 1, you will receive your miner first before anyone in batch 2 (regardless of whether you ordered from us or one of our distributors).
We will be providing weekly progress updates from today onwards, to keep everyone posted on how things are doing (sign up to the newsletter below!). And also if you want you can follow us on Twitter where we have a bunch of other content and info flowing more regularly. If you have any questions or concerns, please feel free to reach out to us. 
Certifications
In parallel to production, we of course have been working hard on getting the CE, FCC and other global certifications in place for the miners using our testing partner in Shenzhen called JianYan Testing Co. This is a relatively trivial process, as all of the radio components of our design (LoRa concentrator, WiFi, BT, Raspberry Pi Compute Module, 4G modem) are all already certified and tested. However as we are combining them into a "new" design, we do still have to perform testing, verification, and in some cases (for example in the USA with FCC) registration of the designs.
Everything is looking good on this front and moving along nicely. We should have the CE and FCC docs imminently (these are currently our biggest markets) and the rest will follow after those. Some of the certifications can be "based on" the testing done for the CE and FCC tests, and are essentially just registering the designs in other jurisdictions or filing different paperwork. Others, such as for China, have to have units shipped to an approved facility and completely separate testing done. In fact, in total, we have had to share over 20 units of each device for this testing - some of them will get (intentionally) destroyed, others will at some point make their way back to us. But it is no small feat. Luckily these don't need to be onboarded to the blockchain in order to be tested, so we can save ourselves the onboarding fees there :-) 
We plan to do a more extensive blog post in the future on the certification process - how it works, what it looks like, what they are testing for etc. It is one of the most expensive, lengthy, unpredictable and most frustrating parts of launching a hardware product which includes RF (radio frequency) components. Often the tests for different jurisdictions around the world are extremely similar but vary enough that you have to do the same thing twice. But it is an interesting area of hardware manufacturing (a necessary evil some might say!) and once you know more about it, it becomes a lot less daunting than it seems at first - almost second nature. 
Docs and info
We've been heavily focussing on building out our Frequently Asked Questions section based on the feedback we've received from all of you on information you would like to see and questions you have had. You can view all of these FAQs on our guides website here.
As well as this, we're beginning to build out the user guides for the Indoor Miner and Outdoor Miner which will allow you to get set up quickly once your units arrive at your door:
If you want to kill a bit of time whilst you wait for the couriers to arrive at your door with your Nebra hotspot, feel free to familiarise yourself with the guides. It is not a complicated process to get started with your hotspot and all can be done through the Helium Hotspot app as you are familiar with. But preparing and reading through this will mean that you will definitely be ready to hit the ground running once your miner arrives!
If you spot any errors, typos or similar in any of the content we have posted there, we would be super grateful if you could correct it by clicking the "Edit on GitHub" link at the top of every page. You can see what this looks like by following the red arrow in the image below:
You can then correct it and submit a PR (pull request) through GitHub and once accepted by us it will get pulled into the guides and your GitHub profile picture will be proudly displayed on the contributors section on the homepage!
If you have a question that you don't see answered in the guides and would like an answer to it (or you spotted an error and you don't want to do a PR), you can reach out to us via email at sales@nebra.com or alternatively you can just open an issue on our GitHub Issues page and we will do our best to answer as soon as possible and update the guides if necessary. 
Open source hardware and beta test
The Helium community is a powerful and growing network of individuals and companies trying to put together a better and more collaborative future for IoT. The amount of community spirit, engagement and input we have had so far is unparalleled in any project any of us have ever worked in previously. It is for these reasons that when we launched the miner pre-order at the end of January we committed to giving $1 from every miner sold back to the Decentralised Wireless Alliance (DeWi) as a donation. As noted above, we have already contributed a considerable amount due to all you lovely folks placing your orders with us.
You may have also noticed that all of our software (and Helium's for that matter too) is available open source on our GitHub organisation page. Our company's roots are in the open source community and so sharing knowledge and code openly has always been something we have been very passionate about. 
But now, we want to take our commitment to the community and our love for all things LoRa one step further. And that is why we have released our LoRa Gateway mPCIe Module (SX1302/3) board as an open source design, built in KiCAD (an open source PCB design software)...

LoRa Gateway mPCIe Module Top



LoRa Gateway mPCIe Module Bottom
You can view all of the design files, bill of materials, pictures, 3D design files and more at the Nebra LoRa mPCIe GitHub repo. Bear in mind that for now this design is new and untested so may have issues (our original design was done in Altium which is paid software, and this has now been ported to KiCAD but we need to test prototypes etc to make sure no issues have been introduced when moving the design across). However since it is based on a known-good design it should work fine, but is just something to be aware of if you decide to take the plunge and manufacture some of your own. As soon as we have verified prototypes in hand we will of course announce this. We also plan to certify these in various countries around the world, and what this means is that if you use our design, BoM and manufacturing instructions without modification that the LoRa module part of your design will be pre-certified!
Our hope is that by opening our design to the community as open source hardware, it can reduce the barriers to entry for LoRa hardware and help to bring in new manufacturers and grow The People's Network together as fast as we can.
Last but not least, we are also in need of beta testers for the Nebra LoRa Gateway mPCIe Module. Sign up here if you'd like to be considered as a tester. 
Referral scheme
We have had a large number of requests from customers for an affiliate or referral scheme to incentivise the sharing of our products and growth of the network. As you probably guessed by now from the other bits of this post, we love a collaborative way or working so this seemed like a no-brainer to us!
Some of you have already seen this and signed up after checkout, but a couple of weeks ago we launched our Nebra Affiliate Scheme where you can earn a cut of any sales you refer though to us. This is valid for all products on our store, not just the miners.
Thank you all very much in advance for helping to promote Nebra, our hotspots and the Helium Network :-)
Mailing list, giveaways and more...
We've recently launched the Nebra newsletter, and as mentioned above we are planning to share production updates every week from now on. So if you would like to be kept in the loop with everything that is going on behind the scenes you should definitely sign up.
We are also planning to use the newsletter to share details on new product launches, promotions and product giveaways and a variety of other cool stuff in the future. So feel free to sign up using the form below if you're interested in this content...
Influencers and reviewers
Do you have a popular social media channel (Youtube, TikTok, Instagram, etc) and are interested in reviewing our miners? If so, we want to hear from you! 
We've made this short Google Form you can fill out. Once you've completed it, we'll get in touch if we think you could be a good fit.
We're hiring!
If you follow us on Twitter you may have seen this already, but due to the huge success we have seen with this range of products for the Helium Network, we have some newly opened job postings!
If you like the sound of working in a flexible and remote team, helping us to deliver a portfolio of hardware and software projects (not just Helium related!) then we would love to hear from you. We have some specific roles open, as well as an open call - if you think you have skills and experience that might be useful to our team then we will always be excited to hear from you.
You can read more about the roles and apply at our jobs board site. 
What's next?
Whilst our key focus right now, for obvious reasons, is getting the Nebra HNT Hotspots out of the door and shipping we have a lot of exciting things in the pipeline, including our remote management platform which allows you to manage your fleet of Helium Miners (whether Nebra units or otherwise) from a single dashboard. On top of this our hardware team is also working on developing other complimentary products for the Helium Network - mapping nodes, solar power rigs, sensors and more.
We look forward to sharing more details with you all on this and more in the coming weeks and months.
Thanks,
The Nebra team