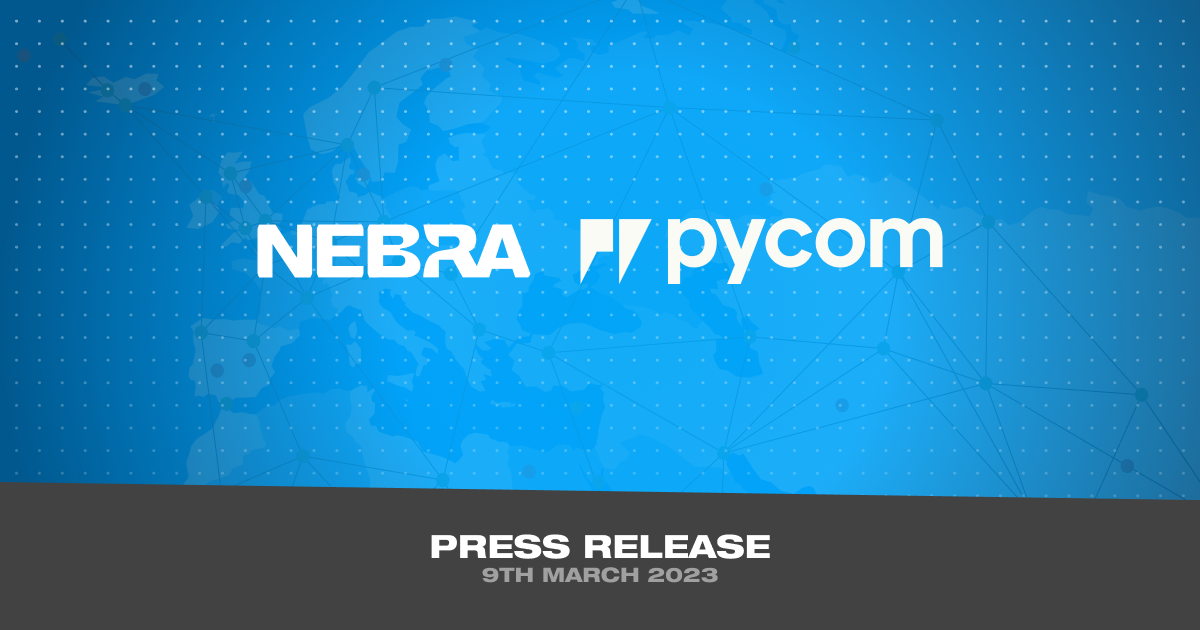 Nebra providing updates for Pycom hotspots
Nebra is pleased to announce we are also providing software updates to Pycom hotspot users after Pycom Ltd entered administration last year.
Following this week's announcement that Nebra is taking over updates for Controllino/Conelcom devices, we are also extending our updates to Pycom customers as part of our ongoing commitment to supporting the Helium Network.
We do not want to see any users who have invested in The People's Network left with obsolete or unusable hardware.
Following a successful meeting last month at their headquarters in Dongguan, China, Nebra has formed a partnership Season Group - which acquired some of Pycom's assets following insolvency proceedings.
Pycom hotspot users will need to install Nebra firmware by reflashing their device - full details on how to do this will be shared shortly here and on Discord. Unfortunately, due to data lost in Pycom's administration process, we are unable to contact Pycom users directly about this. 
Once the devices have been reflashed, Pycom customers will be able to use the Nebra app for onboarding and interacting with their hotspots.
Users will be able to manage their device using Nebra's world-class firmware for free, with self-managed updates. They will also have the option to upgrade to Nebra's paid premium features and support via our Nebra cloud management dashboard. 
Nebra CEO Aaron Shaw said: "As the only hotspot manufacturer with fully open source technology and continued support for third-party devices, we have shown time and time again our commitment to supporting users who have invested in the Helium Network.
"We don't want anyone to be left with a defunct device and are happy to help Pycom customers get back online. We look forward to a long and successful partnership with the Season Group.
"For those who want premium support, we have been working hard on new functionality and capabilities through our management dashboard - we can't wait to share more on this soon."
Carl Hung, President and CEO of Season Group, added: "We are delighted that Nebra has agreed to provide software updates to customers who previously purchased hotspots from Pycom Ltd, which entered administration last year.
"When Season Group took on some of the company's assets, we were keen to find a way to prevent these units from becoming obsolete for Pycom Ltd's customers. We believe our new partnership with Nebra provides the perfect solution so that users can continue to be part of the Helium Network, with access to Nebra's world class firmware and support offerings.
"This will enable us to focus on our core business of modules, Pybytes and hardware as a service offering through the newly-formed Pycom BV."
Additional notes: 
Nebra is able to assist customers who have not yet onboarded their Pycom hotspot to the Helium Network for $75 to cover the onboarding fee and technical support costs.
Nebra is not responsible for any outstanding Pycom orders and all order queries should be directed to the appointed company administrator. However, we hope to be able offer Pycom customers a discount on Nebra hardware in the future.