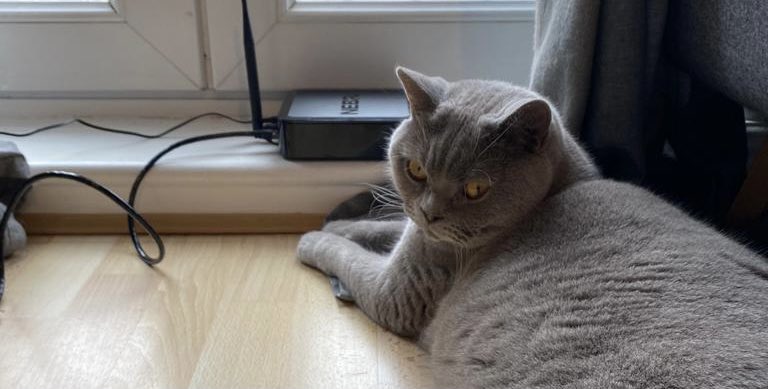 Shipping / Production Update - 20th September
Hey folks,
It has been another good week of shipping and production and you will be able to see from the Helium Explorer and DeWi ETL that lots of new hotspots are getting added every day.
If you follow our Twitter page you will also see that there have been lots of cats and humans receiving their Helium hotspots (see photos below!).
Anyway, let's get started with the update...
NB: We have copied a lot of the getting started info in this week's update from the previous update as we know lots of people are receiving their hotspots at the moment, so please skip over that bit if it is not relevant to you :-)
Shipping and production
Following on from last week's update we had a bit of a slower week of production this week just completed - with 5k units produced in the last week. This slow down was due to a few minor connectivity issues with our test rig setup...these have now been resolved and upgraded and we have added some more network redundancy to avoid similar issues occurring again.
The good news is - this means we will shortly have completed shipping all of batch 3, and in the next week will be moving onto the beginning of batch 4 production. We are still on track to hit the 30k units completed and shipped in September as we mentioned at the end of August...both direct orders from Nebra and from distributors such as Parley, Distrelec, SparkFun and others.
If your order is Batch 3 or beyond, not all of these have shipped yet so there is no need to reach out about specific orders at this time as we are still working through the shipping of these. Batch 1 and 2 orders have all completed shipping. If you ordered directly from Nebra and have not received your order (or a tracking number for your order) already then please reach out to us via email to support@nebra.com as there is likely an issue with your address or similar that we need to resolve. If you ordered from a distributor in batch 1 and 2 and have not received it, please reach out to them directly - we have shipped all batch 1 and 2 units to distributors but again they may have an issue on their end that needs resolving with your order.
Re-opening pre-orders
We have had lots of requests from existing and new customers about when we will re-open pre-orders both through our website and through distributors. So we wanted to provide a little update about this.
As you will know from previous updates the reason we paused the orders back in April was due to chip supply issues as well as wanting to clear some of our existing order backlog before taking further orders. We have been working very hard behind the scenes to secure component supply throughout the next 12 months and beyond, as well as hiring some new staff members to help lead and optimise our supply chain efforts in this difficult climate for world supply chain.
As things stand right now, we have pipelined orders with our suppliers for in excess of 1 million units of LoRa concentrators and other key components for the miners to cover our production demand for LoRa gateways and Helium Hotspots over the next year and beyond. We have also received prototype units of our yet-to-be-announced Light Hotspots. If this is something you'd like to work on, we're also hiring hardware engineers! (see careers section below)
As such, we have been thinking about how and when to open pre-orders again and how we can improve the experience from the first time around. We have taken a lot of feedback from existing and prospective new customers with how best to run the new pre-orders, as well as consulting internally within our team and with our key partners such as distributors and payment processors about managing the process. We are still working out the specifics but we are planning to move to a deposit based pre-order, among other things. We do not have a date when we will open pre-orders again just yet, as we have to get a number of systems and information in place before we will, but we wanted to keep you in the loop with what we are planning.
As soon as we have further information to share on this we will let you know. You can sign up for email updates for the indoor miner here and for the outdoor miner here.
Getting started
Since thousands of miners are being delivered as we speak, we thought it would be useful to remind you all of the wealth of guides, tutorials and information we have to help you get started with your Nebra Hotspot and the Helium Network in general.
You can find our Nebra Helium Guides website at https://helium.nebra.com/ and below you can see some of the most useful guides to help you get started:
There are also plenty of other sections in the documentation with FAQs, troubleshooting information and more. We highly recommend you read as much of this content as possible as it will help you to get started and to understand the network mechanics of Helium and the Nebra Hotspot Miners.
If there is any content or information that you think is missing, or you need any other assistance, please reach out to us via email at support@nebra.com and we will be more than happy to help.
Dashboard
As part of our software offering for owners of Nebra Helium Hotspot Miners, we have created a management dashboard which allows you to track details about your miners as well as to control them (shutdown / reboot) remotely. Take a look at the dashboard and sign up (you can use your email or Google / GitHub login to sign up) at https://dashboard.nebra.com/ 
Below are a couple of screenshots of various views from the dashboard:
Main dashboard page
Individual device page
You can read all about the features on our dashboard guide but do keep checking back regularly as we will be adding plenty more features as time goes on.
Currently this is a free service, but in time it will transition to a paid platform (bear in mind, this is an optional extra service and there is also the local diagnostics page that comes with your miner by default also). However up to batch 5 there is an included free period of use with your miner as we explained at the time of purchase.
Careers 
We've added another new job opening in the last week. Please see below:
We also have a number of other current roles open:
If you see a role that suits you, please apply on one of the links above :) If you can't see your ideal role then feel free to reach out. We can explore if there's a role for you within our growing team.
Social media
Want to stay connected and keep up to date with the latest Nebra updates? Please join us on the following social networks where we post more regular updates on shipping and production:
You can also sign up to our email newsletter at the bottom of the page on our website.
If you have received your hotspot, we always love to see pictures (like the one in the header) of the installation on top of your house, in your windowsill, with your cat sitting on top of it or wherever else you have installed your hotspots! Post them on social media and tag us so we can share with the team :-)
Here are some examples of #catsofhelium receiving their hotspots...
Cat does not look impressed with the @helium hotspot stealing his window seat!!!🤣 https://t.co/8TLpyFiDOD

— Nebra (@NebraLtd) September 13, 2021
More happy cats with their @helium hotspots! We need to start a #catsofhelium tag :-P https://t.co/Yw64jwJJg7

— Nebra (@NebraLtd) September 15, 2021
Last but not least, we also have a couple of new videos we just posted on our YouTube channel. The first one is a general overview of Nebra hotspots and the Helium Network:
And the second one talks about indoor and outdoor placement considerations for your miners:
These videos were created for us by the lovely folks at OBR Studios who are active in the Helium and more general cryptocurrency spaces and we hope to be producing more content with them in the future to help people get started and understand the network. Subscribe to our YouTube channel to get notified automatically of any new content.
Support
In the past few months we have grown our customer and tech support teams significantly to respond quicker to your queries. If you have a customer support issue then please email support@nebra.com instead of opening a GitHub Issue. We request that you only open GitHub Issues for any software related bugs or feature requests rather than general support queries
Tech support, modifications and warranty
It has come to our attention that some customers have been recommending other customers to make hardware and/or software modifications to their devices, with no input from our tech support team.
Please be aware that you do this at your own risk and any modifications to the hardware or software of your device (unless they are advised by our team directly over a support ticket) will invalidate your warranty and potentially mean we are unable to provide technical support.
If you think you have an issue with your device, please reach out to us via the support email in the section above.
Thanks, as always,
The Nebra Team